For our last day in Taiwan, we went to Juifen!!
From Taichung, we ride the THSR going to Taipei Main Station. From Taipei, we will ride the TRA going to Jiufen, then exiting the Ruifang Station, facign a Wellcome store, go to the highway and walk to your left until you see a police station. There is a bus stop there and take the #788 bus to Jiufen. The bus stop has information on what bus to take going to Jiufen and other destinations.
When we arrived at Taipei Main Station, we got lockers for our luggage near the exit going to the Airport MRT and we set of to the TRA station. Just follow the signboards and it will lead you to the TRA station.
The station was huge compared to the MRT station. So we went to the information counter to ask which train we are going to board going to Jiufen, and luckily there was a volunteered assigned specifically for tourists asking how to reach Jiufen.
So away we go to get Spirited Away!
Jiufen is the place where the Spirited Away movie was inspired by!
The movie version: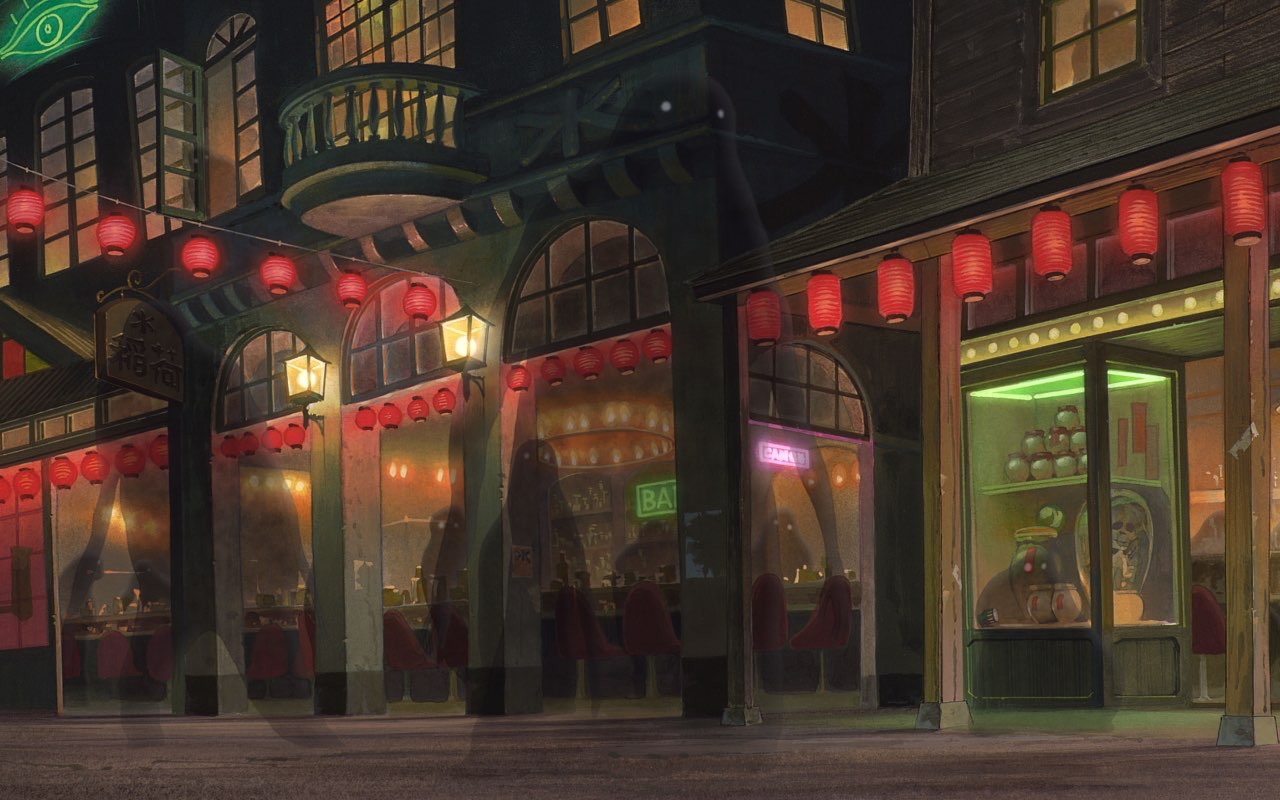 Real life version:
I was really thrilled that I am able to go to the inspiration for one of my favorite movies!
We walked down the streets buying foods and souvenirs. I was so happy that I finally saw a luggage tag of No Face and Chihiro at a cheap price! I also bought Oolong Tea, says can help you lose weight for only 200NTD. We also bought the peanut ice cream, one of the famous foods Jiufen is proud of.
It is wrapped in a lumpia wrapper sheet (that's what it's called here in PH) with ice cream and peanut filling. I was never really a fan of peanuts but what the heck, I bought one and ate it. It was good, but as I said, I am not much of a fan of peanuts. We also ate beef noodles in one of the stalls there. We also found a store that sells key chains for as low as 35NTD and that is the cheapest I saw through our souvenir hunting. Then after an hour or so of walking, we went inside of one of the tea houses there to rest and unwind all the adrenaline we had for the past 4 days.
This is the view from Jiufen. The location was way up the mountains thus this exhilarating view.
And here ends our Taiwan trip.
We return to Taipei Main Station to have dinner before leaving for the airport.
Hours later, we said our "See you later Taiwan!" because for this kind of trips, goodbyes aren't necessary.
And this ends my Taiwan 2017. I wonder where we are going next? Hmm…